Kim Kardashian's Boobs Are Again On The Web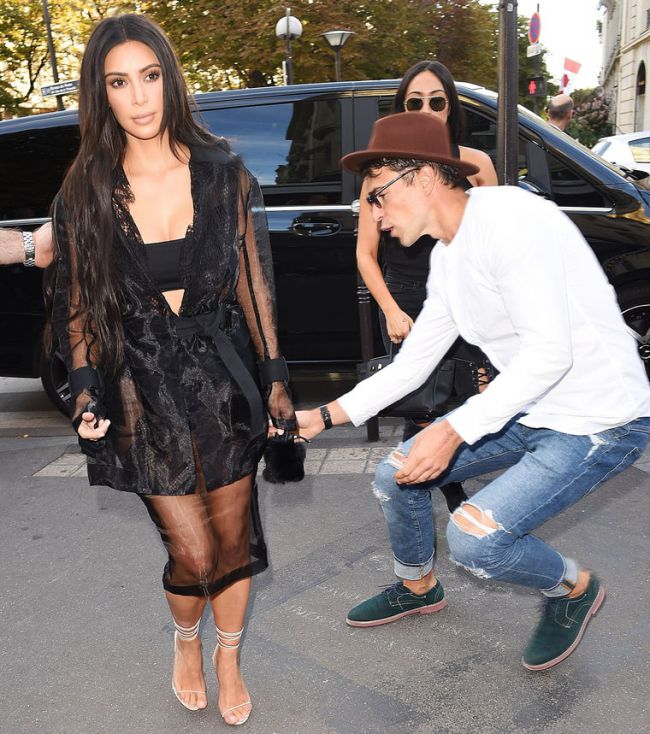 26 weeks passed after Kim Kardashian has last showed off her naked breasts on social media. She fixed that on September 28. The reality star uploaded a snap of her breasts and slimmed post-baby waist. Whe is wearing jeans and fishnet tights on the photo.
The racy shot wears a caption "Parisian Vibes". Earlier the day the Selfish author was attacked by Vitalii Sediuk.
Vitalii made an attempt to kiss her darriere while she was going into Paris' L'Avenue. Meanwhile Pascal Duvier, her long-time bodyguard had a quick reaction to tackle Sediuk.
By the way, nearly a week ago Vitalii made an attempt to grab and pick up famous model Gigi Hadid outside Fashion Week show in Milan. Gigi punched him in the face with her elbow and went after him.
2016-09-29