Kelly Rutherford has lost Custody, but not Her Boyfriend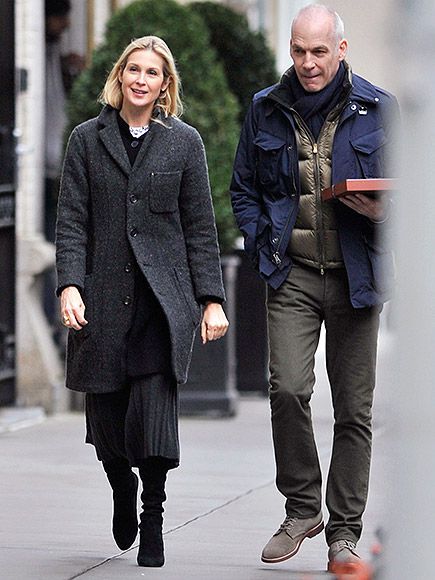 Kelly Rutherford returned to NYC this Saturday after holidays in Europe. She probably visited the continent with her 6-year-old Helena and 9-year-old Hermes.
We remind you that the Gossip Girl actress has just lost custody for the children. She was snapped walking with Tony Brand, her boyfriend. Judging from her Instagram wall, she is back in the city for a few days.
Rutherford put on everything black and grey. We remind you that the star has not been seen on public after a Monaco judge refused her bringing kids to the U.S. in December.
The custody issues between Kelly and her ex-husband lasted for a few years. According to the last settlement, the mother is allowed to visit children in Monaco and France. We remind you that Daniel Giersch, the father, lives there. Rutherford was allowed to visit her kids during their winter break last year. Besides, the star receives 3,000 euro stipend each month for visiting Europe and her kids.
Kelly shared with Elle Romania that children need both mom and dad. She and her ex do not want to make them suffer. Rutherford is going to use her story to increase the number of activists and raise political awareness of custody cases like hers.
2016-01-11