Katy Perry Smashes Cream Into Orlando Bloom's Face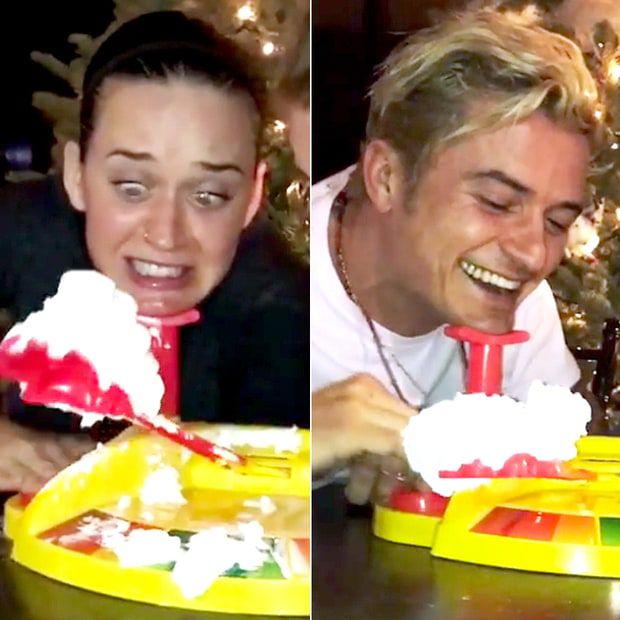 Somebody has to take a good shower! Orlando Bloom and Katy Perry could be seen in whipped cream. This happened at a game of Pie Face on December 26.
The stars uploaded videos of themselves having fun with the Hasbro toy. The singer's siblings also took part in the game.
At first the 32-year-old star decided to go against Angela Hudson, her sister. The "Roar" crooner looked rather determined, however, it has not save d her from getting a face full of whipped cream. Then Angela threw more and more cream on Katy. The video turned out to be hilarious.
Meanwhile Orlando got whipped cream from David Hudson, Katy's brother. The actor made a caption which reveals that David cheated. Also, it is possible to see how Perry smashes the cream in Orlando's face. The videos are definitely worth watching!
2016-12-28