Justin Bieber's Fur Coat Suggests He Does Not Care About Animals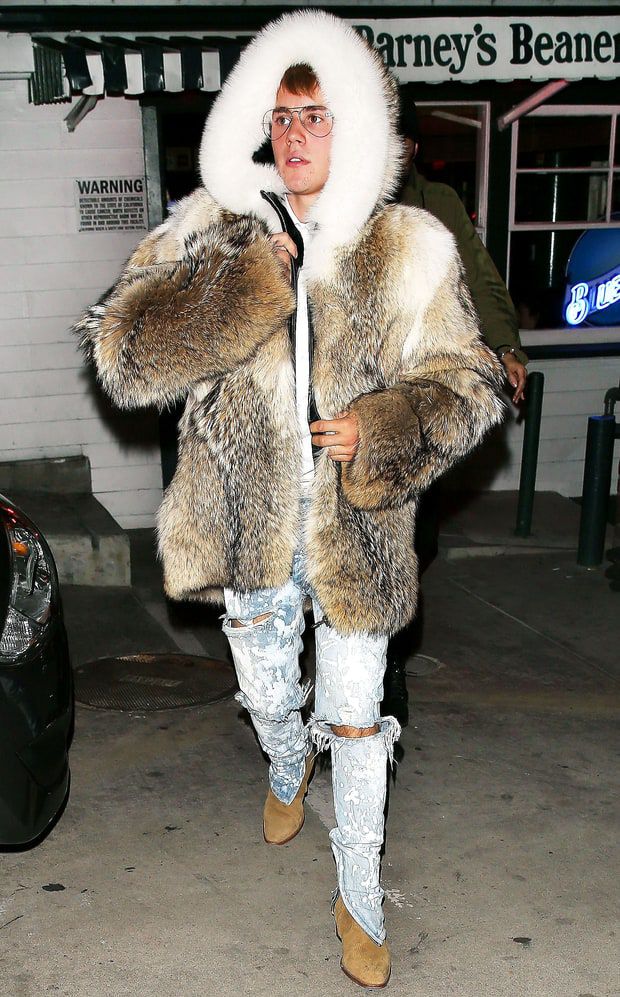 Justin Bieber showed up dining at the Hyde Sunset Kitchen & Cocktails located in Los Angeles on December 19. The star wore a huge fur coat! We should mention that it was 61 degrees in LA!
The 22-year-old celebrity teamed the topper of various hues with a white button-up and suede boots. He also had 2 '80-inspiered pieces on: a distressed acid-wash pair of jeans and oversized glasses. Justin wore the same pair of jeans with a plaid top and a beige hoodie. Vogue named his look a "dad style".
PETA was not surprised with Justin's look. Speaking with The Sun, a representative for the animal rights organization said that this caveman couture look is just a new low for the singer. The representative was astounded to see a person with such a huge fortune and fame and meanwhile does not show mercy for animals.
2016-12-21