Justin Bieber in a Towel with a New Hair Colour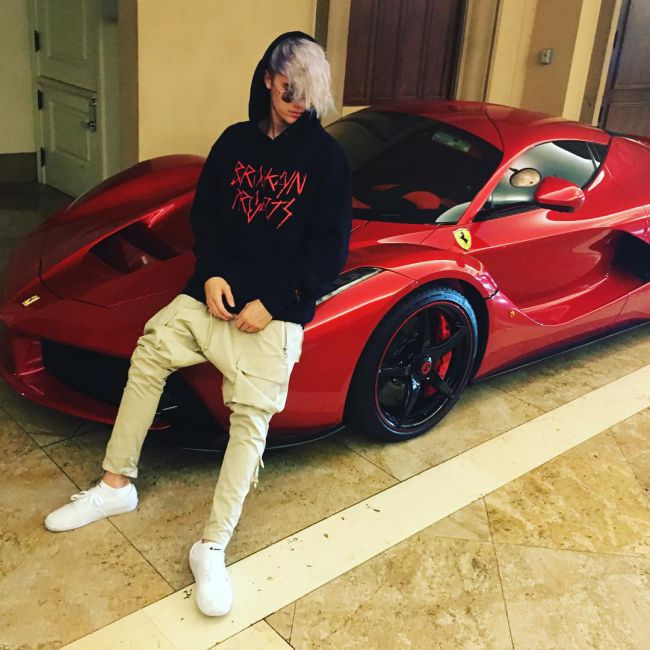 See new hairstyle of Justin Bieber! The star uploaded a photo on his Instagram account on January 16. He is wearing just a low-slung towel on the photo!
The "Sory" performer showed off two images. The one with clearly seen abs was captioned "back in the gym".
The singer's hair looks lavender in the photos. However other snaps he uploaded show an ombre effect. Bieber is posing in front of a Ferrari. His hair is graduating from dark purple to a lighter shade and platinum on the ends.
The 21-year-old celebrity has already dyed his hair. A year ago in December he changed brown colour of his hair into blond. Then he dyed his hair again for the MTV Video Music Awards last August.
Last November Justin revealed i-D magazine that he claims blondes to have more fun.
2016-01-18