Justin Bieber and Sofia Richie Are in Mexico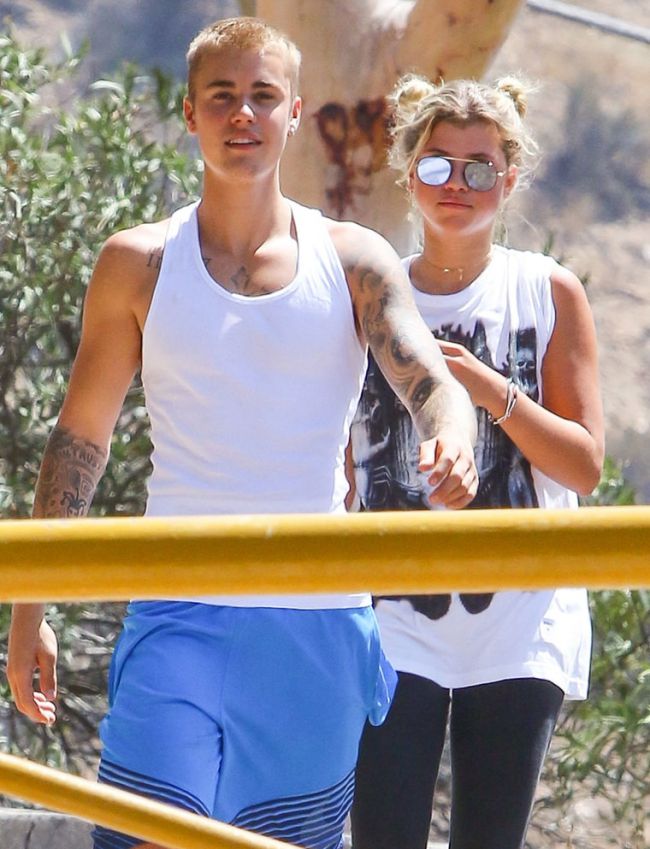 Justin Bieber and Sofia Richie, his girlfriend according to the rumours, celebrate her 18th birthday in Mexico and having a romantic getaway.
The 22-year-old performer and the model flew on a private jet from LA to Cabo San Lucas.
Sofia uploaded series of pictures on Snapchat. One of the photos shows her sipping soda. The snap was captioned "Getaway". Besides, the model shared a video of Justin running back and forth in the plane. Why would he do that? In order to make Sofia laugh.
According to a source, the two are having a weekend at a high-end Rosewood resort called Las Ventanas al Paraíso.
Sofia is daughter of Lionel Richie and sister of Nicole Richie. She shared a snap of the couple's first night of the getaway. The picture shows a table with roses and candles all set in a shape of a heart.
Then the two had some relaxation under the sun. The shot from the next day read "Happy".
2016-09-07