Justin Bieber And His 'Son of God' Tattoo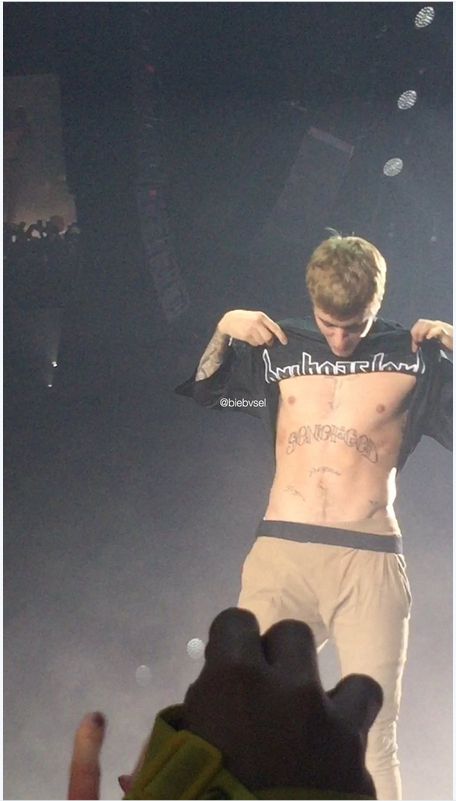 Justin Bieber boasted his large latest "Son of God" tattoo placed on his abs while performing in Bologna (Italy) on November 20.
The singer, 22 was performing his hit "Pressure" when he lifted his black shirt up and showed off his new art job. His admirers went crazy when he did it.
However, not all of them did. One of the fans shared several snaps on Twitter. They feature Bieber without his new tattoo. The fan suggested recollecting the star's body without the tattoo.
Justin's ink job is one of the other 50 (or even more) tattoos. They are located on his arms, legs, chest and back. He considers the process of getting his tattoos "mad uncomfortable", but still keeps getting them.
2016-11-23