Jennifer Lopez And Marc Anthony Are Back Onstage Together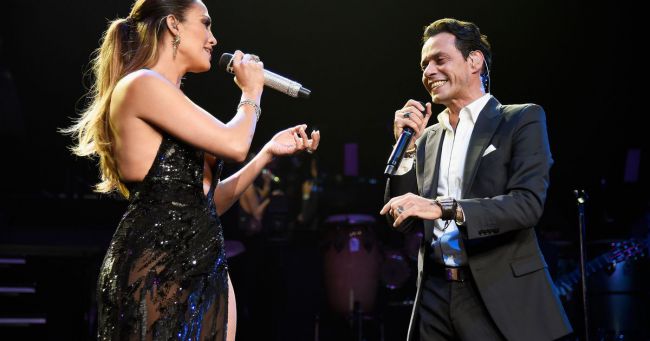 Jennifer Lopez and Marc Anthony came back onstage together. This Halloween weekend the amicable exes reached Miami and took part in a free concert for Hillary Clinton.
The fans got a chance to see the exes together onstage. Almost 8,000 fans came to dance all night long. Even the rain has not stopped them from having some great time.
Anthony declared that he was happy to support 2 women that he trusts his life with and his kids with. That was a special moment, according to him.
Lopez thanked her fans for coming and said that the night was amazing. Marc stressed that the votes are crucial for everybody's future.
2016-10-31