Jennifer Lawrence Blushes Over Romance Questions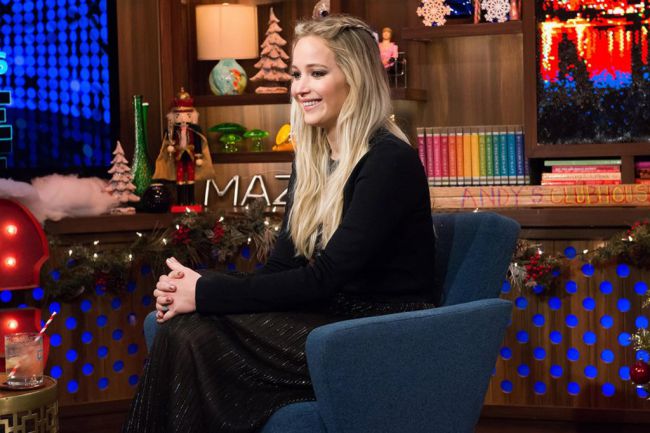 Jennifer Lawrence attended a game of "Plead the Fifth" on Bravo's Watch What Happens Live this Monday. Stassi Schroeder asked the actress to reveal her perfect kiss of this year. While answering, Jennifer's voice raised a few octaves. The star said that she can't suggest that, but came up with an idea that is Stassi kisses her before the New Year, then it will be her!
Meanwhile Andy Cohen, the host asked if she wants to plead the fifth. Jennifer said that she forgot she could do that.
So now we have to think if the star did not want to talk about her kisses with Darren Aronofsky, her boyfriend, or if she was not responsible for her kisses this year. Later on Andy recollected that Nick Jonas would be happy to date her. When Cohen asked Jennifer if she has a boyfriend, the star just blew bubbles in her drink and the answer did not follow.
2016-12-21