Jennifer Garner at Paris Fashion Week with Bradley Cooper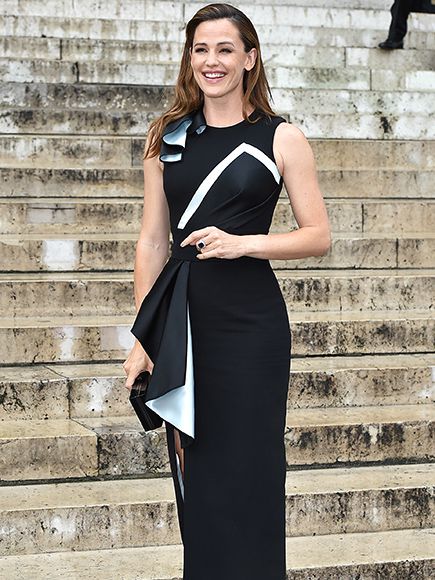 Jennifer Garner showed up in a hip-hugging black gown featuring some white accents at Paris Versace fashion event. She wore the dress featuring a sexy slit with a beautiful ring and a black clutch. Her outfit is a part of the company's haute couture autumn and winter collection.
The actress had a stunning look. She was simply beaming. And we must admit that the dress underlines her natural beauty!
The 44-year-old mother of three was also spotted in Paris during the sets of Ben Afflek's new film.
Actually their whole family was spotted.
However, the Versace event showed us the star with another man! The beauty was sitting in the front row beside... Bradley Cooper!
2016-07-04