Jennifer Aniston Seems To be Unbothered About Brangelina Divorce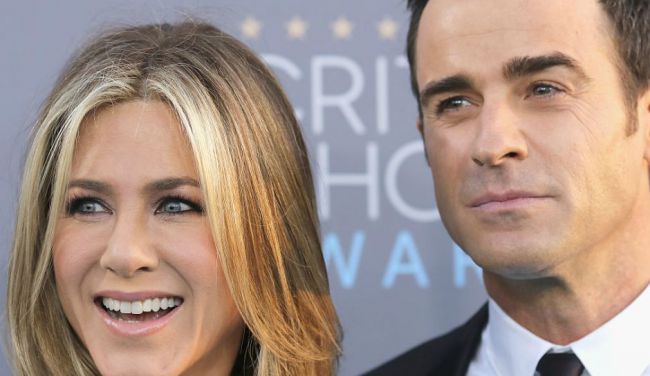 It seems Jennifer Aniston and Justin Theroux did not get too upset about Brad's and Angelina's split. The two had an intimate night together at Big Apple hot spot, The Smile. And they definitely were in their own world without any Brads, Angelinas and splits.
The ex-wife of Pitt looked completely unbothered resting her hand on Justin's shoulder and showing off a sweet smile, even though attention has already been drawn to her person after the split.
The couple got married last year. Both of them sported all-black outfits. The actor wore a zip-up hoodie and jeans. Jennifer had a chick look in a camisole and a pair of Mary Jane's. After the breakage of the news, this was the first time when Aniston showed up for an intimate outing.
2016-09-26