Ice-Cream, John Stamos and a Mysterious Brunette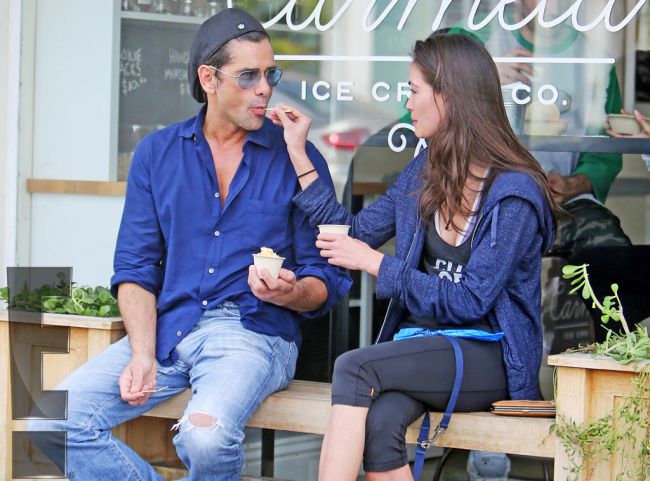 Grandfathered actor John Stamos had some rest from acting and enjoyed ice-cream with an unknown woman.
Who is that hot brunette? She and the hunk, 52, came at Toast for lunch and ended at Carmela's Ice Cream Shop for desert.
The couple sat on a bench in front of the shop and enjoyed their identical waffle cone cups of the desert. The mysterious lady fed Stamos a spoonful of her ice-cream.
During his The View attendance, the actor shared that he is dating someone. Is this his new passion? The star revealed that the girl enjoys "Disney Girls" song.
The celebrity got a little messy with his desert, but the helpful lady was quick at helping him.
2016-03-11