Hugh Jackman: a Superhero Dad Rescues His Children from Riptide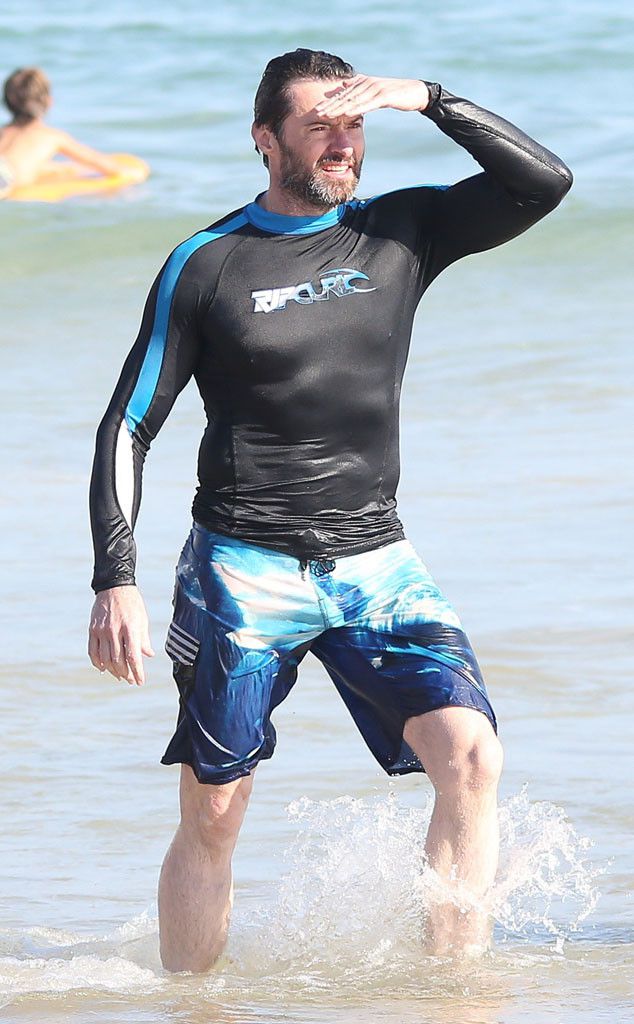 Who is a superhero? Hugh Jackman is!
The Wolverine actor, 47, rescued his children after they got caught in a riptide. This happened at Sydney's Bondi Beach in the native country of the star (Australia) this Saturday. Jackman has 10-year-old daughter and 15-year-old son.
The celebrity's representative told E! News that Hugh and his children are fine. According to him, everything looks more dramatic than it actually was.
Meanwhile, The Daily Telegraph reports that the actor was too nervous to speak about the rescue after he and the children were back on the beach with Deborra-Lee Furness, his wife.
Jackman had a conversation with Dan Conn, the reality television star and Lynzey Murphy (My Kitchen Rules) in the water. Suddenly the kids got caught in the current and were dragged out to sea.
On the pictures and video it is possible to see Jackman swimming and pulling a man, Ava and Oscar. Later his son was seen riding a surf rescue dinghy.
The man, Peter Adam, shared with Australia's Nine News that Hugh was not rescuing him. The man helped him in rescuing his daughter.
Besides, Jackman tried to warn other swimmers out farther to get closer to the shore.
2016-03-28