Hilary Duff Is Not Bothered About Looking Perfect in a Bathing Suit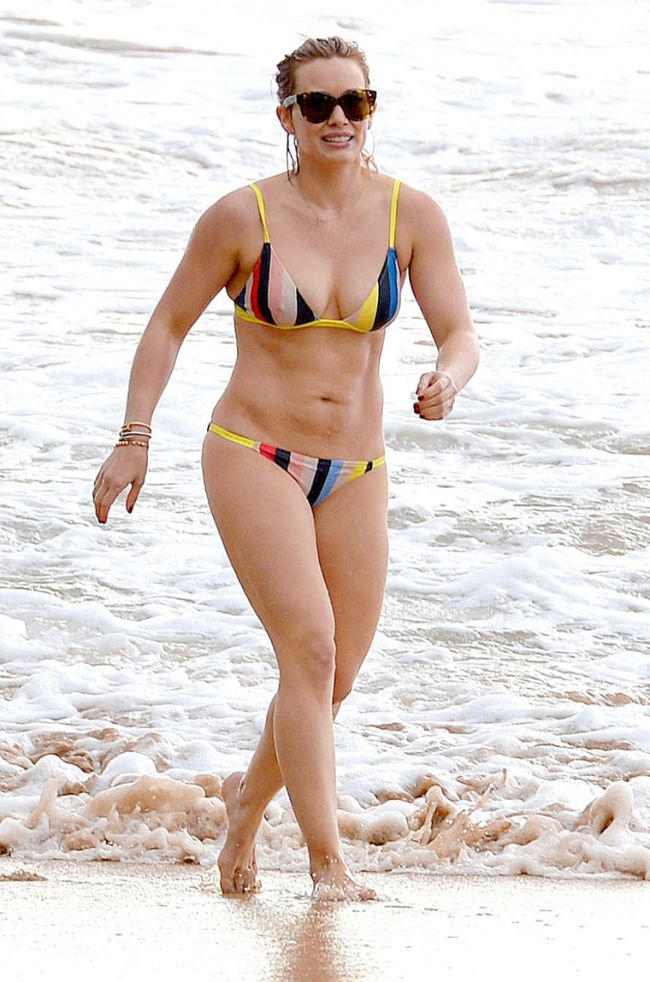 Hilary Duff feels calm about her bikini body.
The 28-year-old actress says she does not care of looking perfect in a bathing suit. The Younger star considers herself to be normal, fit and strong. She feels good about herself after having had a baby.
Hilary has 4-year-old son from Mike Comrie, her ex-husband. Duff says that even having gone through ups and downs, she knows she is fit.
The singer also joked about having 1,000 crunches per day, but laughed off the idea as ludicrous. The Lizzie McGuire alum says "Never in my life!"
Hilary spends her time running after her little boy. The mom says that they love building Legos, walking in the park, playing grocery store. They even scooter on their pink Razor scooter! The star calls her son a "speed demon" on it. Duff can't keep up, so she just has given up on all her coolness.
2016-06-29