Hilary Duff Does Not Think It Is Inappropriate To Kiss Her Little Son On The Lips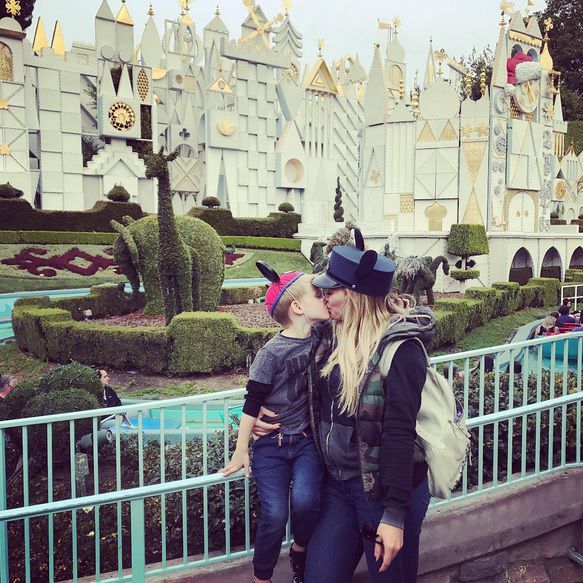 Hilary Duff responded to critics that called it "inappropriate" for her to kiss Luca, her 4-year-old son, on the lips.
The 29-year-old mom uploaded a snap this Monday. She is giving Luca a sweet smooch at Disneyland. The two are standing in front of the It's A Small World attraction. We remind you that Hillary shares Luca with Mike Comrie, her former husband. Most of people decided that the photo is adorable and cute, however some of the followers decided that it is not appropriate for mother and son to lock their lips in such a way.
The star did not scare and responded those people. Find her Instagram post from December 13. She suggested for those people to click a quick unfollow along with her warped judgment and minds.
2016-12-14