Helen Hunt's Kid Gets Tattoo of...Helen Hunt's Face!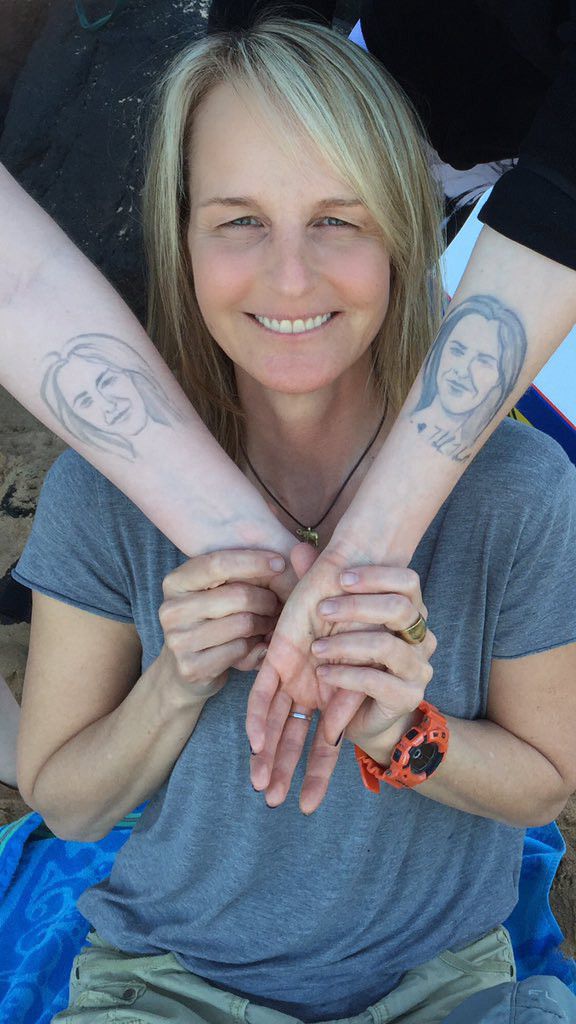 Makena, the 11-year-old daughter of Helen Hunt, and her friend have inked their arms with henna tattoos. Tattoos of the actress' face! Helen referred to her "daughters" on Twitter.
The 52-year-old star uploaded an image where she is standing with the girls holding their hands. She wrote this Sunday that her daughters got henna tattoos and that her life is very good.
Makena is Helen's daughter from Mathew Carnahan, her long-time partner.
As to the second girl, we know nothing about her, except for her resemblance to Makena.
A daughter who is so inspired by her mother that wears a tattoo with her face will definitely encourage the star.
2016-01-05