Heather Locklear and Her Daughter Ava Sambora: Find the Differences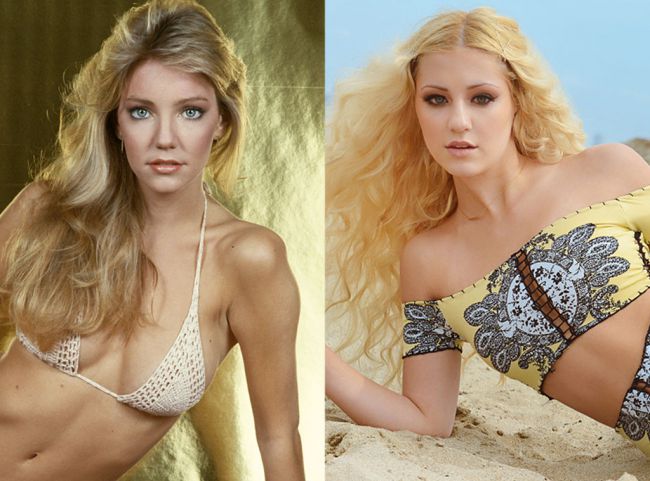 Look at daughter. Look at mother.
Heather Locklear and Richie Sambore, the guitarist of Bon Jovi, share an 18-year-old daughter. Her name is Ava Sambora. Ava is a new swimsuit model, so she set her sights to the air and water in Malibu.
Wrapped in two-pieces inspired by 70s the blonde posed on the shore to advertise a bottled water company. Ava wore a blue knit top, canary yellow bikini, shorts and tan crochet halter top.
Sambora studies at the Loyola Marymount University college. If you have a look at those pictures, you will find a great resemblance between Ava and her starry mother. Heather also used to model at the dawn of her career. After that she got the role of Amanda Woodward in Melrose Place.
The gorgeous photoshoot seems to be a usual thing to Ava. Judging from the teen's social media accounts, she spends all her time on the beach. Usually she comes there with her Alpha Phi sorority sisters.
2016-03-16