Harrison Ford advises Young Han Solo: ''Don't Do It''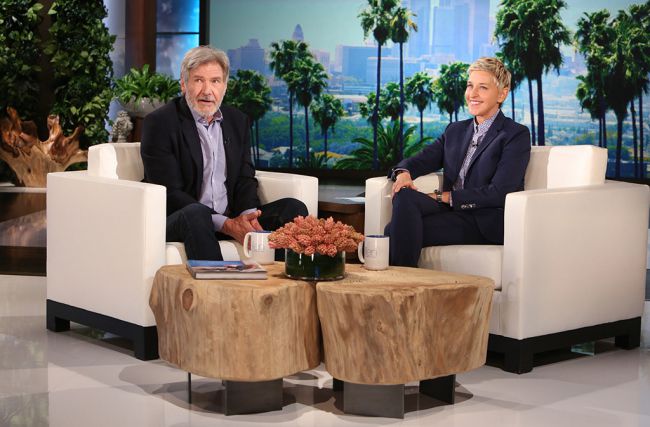 Harrison Ford will continue his adventures as Indiana Jones, but not as Han Solo.
On Tuesday the star attended The Ellen DeGeneres Show. He told that producers of the coming-soon Han Solo original story do not want a "new" Han Solo. They want a "young" Han Solo. The story will be released on May 25 in two years. The show's host asked him if he could advise something for the role acceptant. The 72-year-old celebrity replied simply, "Don't do it."
Job security is different now, says Ford. It is unpleasant when after 25 or 30 years they show you the door. He joked about Han Solo's death in the 2015's Star Wars: The Force Awakens.
Sure, Harrison is still demanded. Ellen suggested him to become the next James Bond. The star was surprised for a short moment and answered that he could do it.
As to the next Indiana Jones, nothing is known at the moment. The actor promised to come back and share the information when he knows it.
2016-03-23