Happy 5th Birthday, Harper Beckham!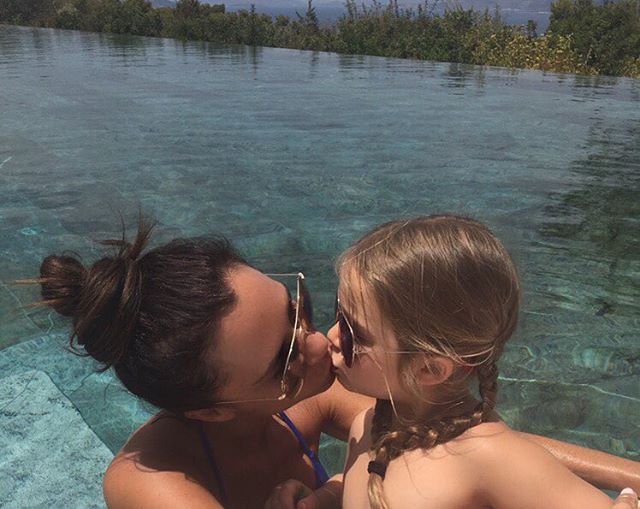 Victoria and David Beckham congratulated Harper Beckham with her 5th birthday on July 10. They uploaded adorable rare photos on Instagram.
41-year-old football player uploaded a black-and white snap of his daughter kissing him on the cheek. The two are in the pool. He wished happy birthday to his "Pretty Lady" on Instagram. He also shared that in these 5 years the girl has brought so much love into their family. David stated that this special girl brings happiness and her parents are lucky to spend every day with "such a beautiful soul".
42-year-old mother also uploaded a pretty snap of herself and her daughter kissing in the pool. The caption said "Happy Birthday baby girl".
That's as clear as a day that the starry parents simply adore their kid.
2016-07-11