Gorgeous Legs of Jessica Simpson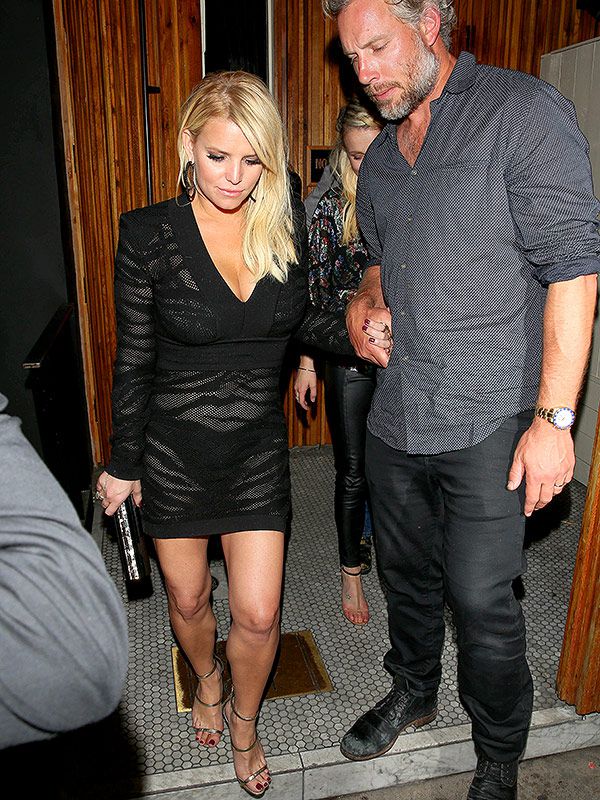 What will happen if Jessica Simpson stops boasting her gorgeous legs? It will be the end of the world.
Be calm, as the celebrity showed up at a date night with Eric Johnson, her husband as West Hollywood hotspot The Nice Guy this Friday. The star put on a sheer black zebra-print mini-dress. The LBD's deep V-neck with long sleeves presented the star's cleavage. Meanwhile its short hem showcased Simpson's legs. Jessica wore gold strappy sandals. She had a metallic clutch in her hands.
Johnson chose a more calm style. He put on a charcoal gray button-down shirt. The sleeves were rolled up. He also wore black jeans and black shoes.
The 35-year-old mother of two revealed the mystery of her gorgeous figure for InStyle (2015).
The star works out five days a week. Three days she spends with a trainer doing cardio and strength training. During her other two days she is doing just cardio.
2016-02-22