Gigi Hadid's Manicure with $2,000-Worth Crystals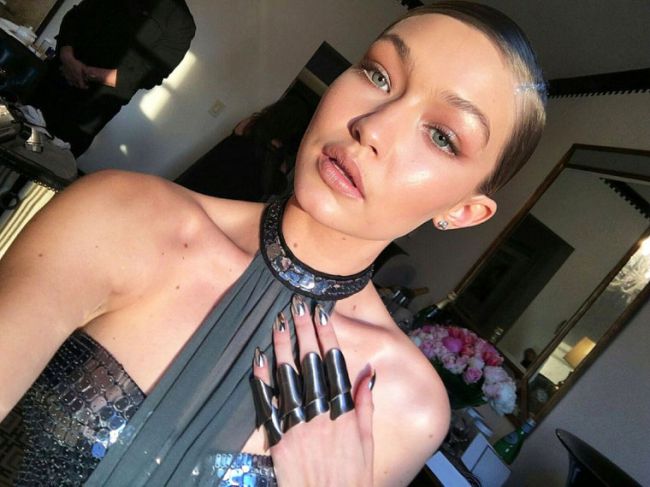 Gigi Hadid's manicure for this year's Met Gala held in NYC featured three crystals. They cost $2.000. The event happened on May 2.
21-year-old star could not have worried about a bad snap. The crystals were added as the element of surprise. In such a way her nails looked flawless no matter from what angle you look at them. This information was shared by May Soul, the star's manicurist.
The Maybelline ambassador put on a Tommy Hilfiger dress featuring gunmetal sequins. She wore four matching pewter knuckle rings.
The celebrity uploaded a photo of her and her boyfriend's ensembles. She wrote that she adores themed parties. Besides, Gigi thanked for another great Met Gala.
2016-05-04