Four Years of Sobriety of Demi Lovato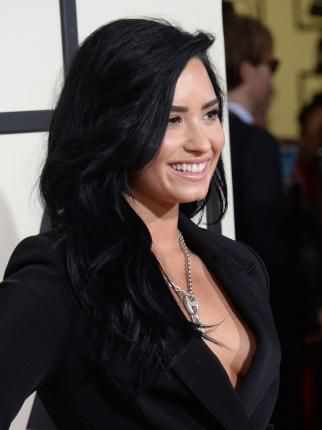 Demi Lovato celebrated 4 years of sobriety on Twitter on March 15.
The 22-year-old star admitted that she had too much life and too much death this year. But she managed to make it through sober.
We remind you that the Disney-star-in-the-past struggled with drug addiction and eating disorder. She entered rehabilitation four years ago.
Demi had bipolar depression and she could not realize what was wrong with her. According to the star, she had a chemical imbalance in her brain. As the singer could not tell people what she needed, Demi was self-medicating and experiencing very unhealthy behaviours.
Now Lovato is together with Wilmer Valderrama, her long-time boyfriend. Demi is sure that he has helped her out with the recovery. The songstress says that the That '70s Show actor never takes credit for her sobriety, but she is 100% sure that she would not live without him today.
The "Confident" performer faced a trouble when Buddy, her dog, was killed by coyotes in 2015. However, she did not fail and now has 4 sober years.
2016-03-16