Floral-Embroidered Gown Of Gwyneth Paltrow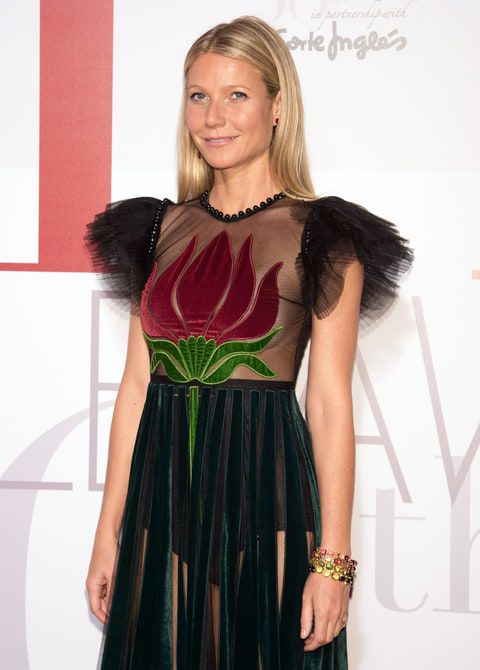 Gwyneth Paltrow was seen in a gorgeous dress from Gucci with a big rose. This was for Elle Spain's 30th anniversary party. The bash was held this Wednesday in Madrid.
The 44-year-old star got the Icon Award at the ceremony. She wore Jimmy Choo platform sandals, black tulle, velvet and beaded plisse sleeves. Her huge velvet rose drew attention most of all. It was embroidered on the dress's front and featured a green stem. The outlook was accessorised with ruby-red earrings.
The mother of 2 is living evidence that age is just a number. She turned 44 on September 27. The star uploaded a photo of herself without any make-up. For the November issue of Harper Bazaar Gwyneth modelled a racy Eres bikini along with Saint Laurent blazer.
2016-10-28