First Swim of Mark Zuckerberg's Daughter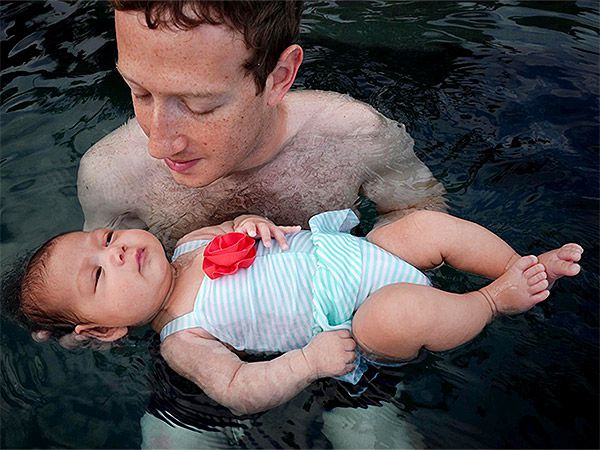 Mark Zuckerberg took his little daughter to the swimming-pool.
The founder of Facebook uploaded a picture on Sunday. He and Maxima could be seen in the water on the photo.
Mark wrote a caption that reads "Max's first swim". He also wrote that she loves swimming.
The 31-year-old man has shown several adorable moments of his daughter's life. She was born in November. One of the images shows Priscilla Chan, his wife and him reading to Max.
The happy parents created a baby time capsule. Several weeks before Max's birth Mark and Priscilla recorded their hopes for their kid and all children of her generation. According to Mark, it will be very meaningful to show the capsule to their daughter one day.
Zuckerberg and Chan created the Chan Zuckerberg Initiative and promised to donate 99% of their Facebook shares to the advancement of human potential.
2016-01-25