Dwayne 'The Rock' Johnson Visits Children in a Hospital after Baywatch Filming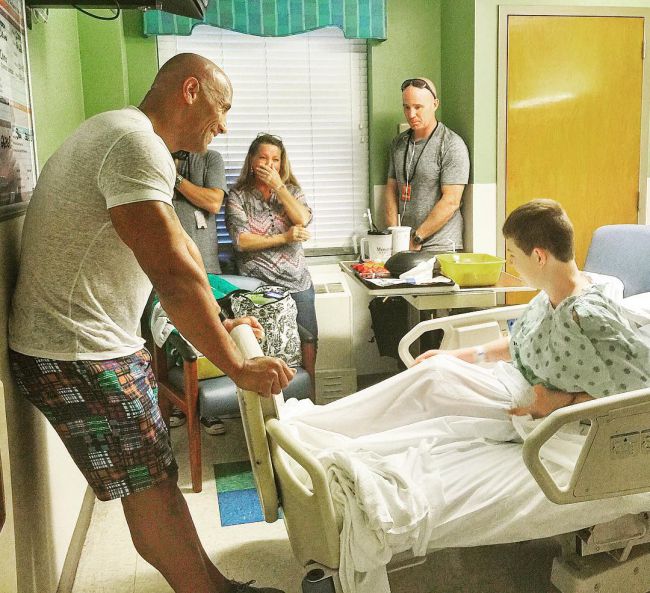 Despite his busy schedule with the Baywatch, Dwayne "The Rock" Johnson has found time to visit children's hospital.
The Hollywood actor made a surprise for children at Savannah's Paediatric Specialty Ward. Little Aiden taught the star the concentration. The rock wished he had that concentration and had not failed Algebra twice.
Besides, the celebrity wrote a few encouraging words to the families of the kids he interacted with.
He asked them to stay strong and with a smile on their faces. He considers that stuff like that is the best part of being famous.
Johnson thanked for the awesome experience he received. He did not forget about the industrious and caring stuff that organized his visit.
2016-03-14