Dwayne 'The Rock' Johnson Teaches His Daughter To Clap While He Is Singing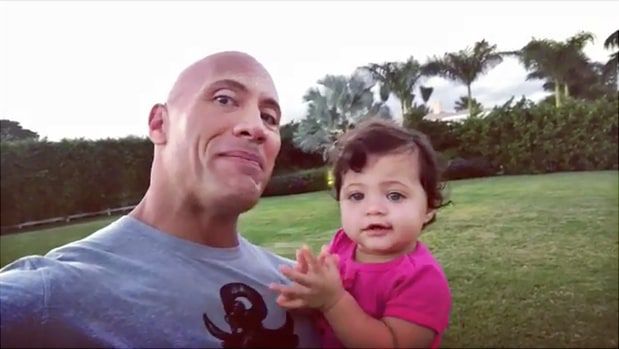 Dwayne "The Rock" Johnson uploaded an adorable video of his little girl. The proud dad is singing "Happy Birthday" in the video.
The 44-year-old celebrity showed the sweet footage on Instagram. The Moana star boasted that his little baby girl is already clapping. Then he also asked who the best daddy in the world is.
The Rock made a funny caption to his post. He wrote that it's cool teaching them to start clapping when the dad starts singing. Johnson wished Jasmine happy first birthday.
Lauren Hashian is mother of the baby girl. This is the first child of Johnson and his girlfriend. The Rock also is father to 15-year-old Simone from his former wife Dany Garcia.
2016-12-19