Demi Lovato has a Bigger D--k' Than Nick Jonas!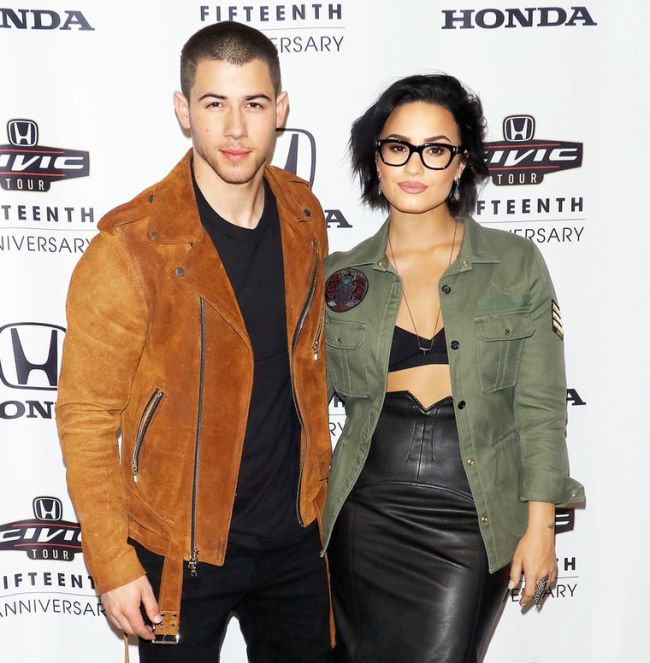 Demi Lovato revealed something interesting at this year's GLAAD Media Awards. The event was held at the Beverly Hilton Hotel in LA on April 2. The star gave an embarrassing shout-out to Nick Jonas during acceptance of the Vanguard Award.
23-year-old Jonas presented 23-year-old Lovato with the award. The two are long-time friends. Demi went totally off script on the stage.
Lovato stated that everybody loves Nick, but she has a bigger d—k than he does. Jonas laughed at this statement. The "Confident" singer continued to say that she also has got a huge set of balls.
The LGBT organization awarded the performer with the Vanguard Award for making a serious difference in "promoting equality and acceptance".
The next day the entertainer thanked through Instagram for presenting her with the recognition. According to her, her friend's words made her cry. She is very thankful Nick for their friendship.
The two are going to embark on a U.S. summer tour. It starts on June 24 and will be held at the BB&T Centre in Sunrise (Florida).
2016-04-04