Dakota Johnson Went Blonde Again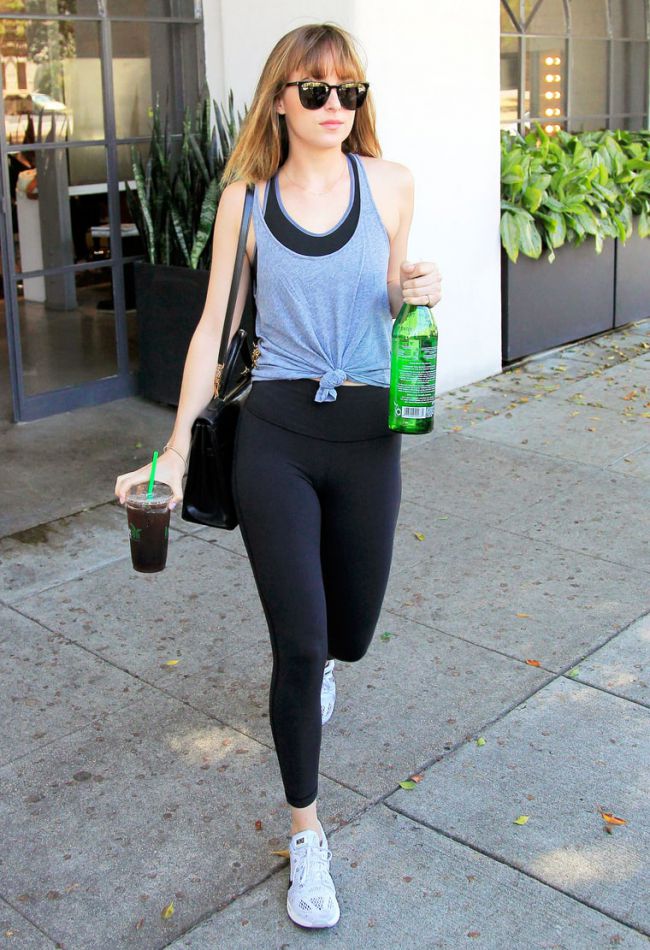 Dakota Johnson changed her dark brown hair colour for blonde locks. The 26-year-old actress rocked her new colour leaving a hair salon on July 22.
After filming the 50 Shades sequel in Paris, Dakota added honey blonde highlights. She started wearing dark brown hair in autumn of 2013 after her role of Anastasia Steele was announced.
The actress goes to the light shade between filming. Johnson rocked a platinum blonde colour after Fifty Shades of Grey filming was done.
The star uploaded some of the last moments of her being dark-haired on social media. Her selfie has a caption reading that she is having an Identity Crisis.
2016-07-27