Cindy Crawford and Rande Gerber visit Coachella with Daughter Kaia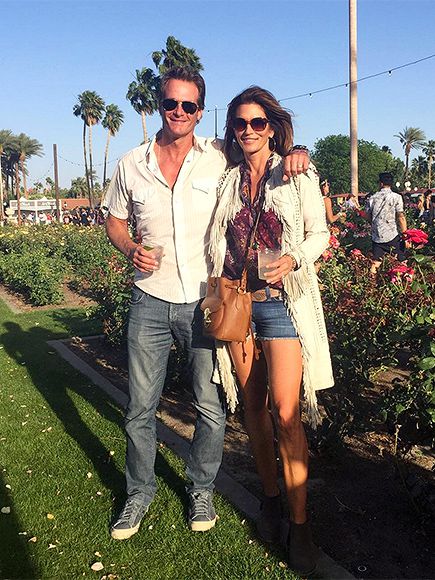 The Coachella music festival is a family party for Cindy Crawford and Rande Gerber!
Crawford and Gerber, her husband, took their 14-year-old daughter Kaia Gerber for the 1st weekend of the star-studded festival.
Cindy uploaded a photo on Instagram on Sunday. You can see Kaia lying on a couch near her father. Both of them look tired. Crawford captioned the pic "Coachella took it out of them."
A day earlier the star uploaded a snap of herself and Gerber. The photo was taken while the couple was watching Guns N' Roses's set at the festival.
The caption reads "me and my man." Both stars are smiling on the pic.
The supermodel shared one more snap of herself and Rande a day earlier. The duo is posing against a desert scene. Their arms are around each other.
2016-04-18