'Chunky' Jennifer Lopez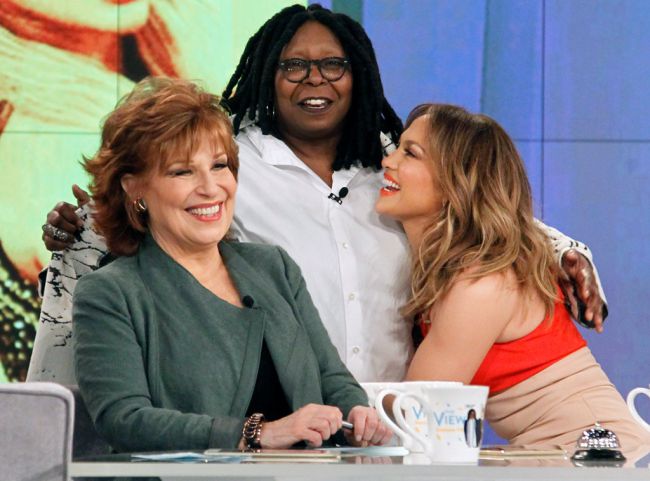 Jennifer Lopez is famous for her toned body. However, she perceives her weight just like all of us.
The star, 46, came to The View this Thursday. Lopez spoke about her selfie. The celebrity considers herself to look "chunky" in it.
Whoopi Goldberg asked Jennifer if she wants to see what actually "chunky" is. The show host stood up and showed her own body. She exclaimed that Lopez has never been on the chunky side.
Goldberg explained that during the Vegas show she gets slim. But then she eats and gets chunky.
The host also asked Jennifer about her secret of such a toned figure and such a busy schedule.
Dancing, cardio and the Vegas show was the answer. Dancing, actually, supposes lots of cardio as well.
2016-04-01