Censored Answer of Ricky Gervais' to Mel Gibson Censored at Golden Globes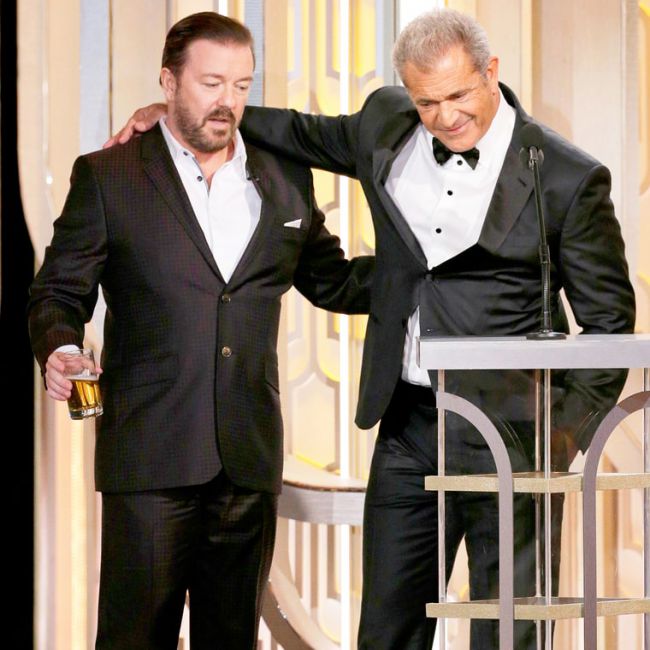 Ricky Gervais commented Mel Gibson onstage at this year's Golden Globes awards. Though, his words were censored!
The 60-year-old actor made a few digs at Gervais while getting onstage. He said that he loved seeing Ricky every 3 years... because it reminded him to get a colonoscopy.
54-year-old Gervais took to the stage with a knocked out expression. Gibson advised the host who was drinking a beer the whole night that he did not need to put it there and promised to put him to sleep without a drink.
Ricky leaned over to the actor and told him something that was bleeped out during the live broadcast. Gibson looked flustered. His answer to Ricky was "I don't know". He told him to ask the guy who said that.
What did Ricky say? Us Weekly writes that Gervais asked what sugar tits meant.
He referred to Gibson's DUI arrest (2006). The actor asked then a woman police officer who was arresting him what she thought she was looking at and called her sugar tits.
2016-01-12