Carrie Underwood could Do a Few More of Those [Kids]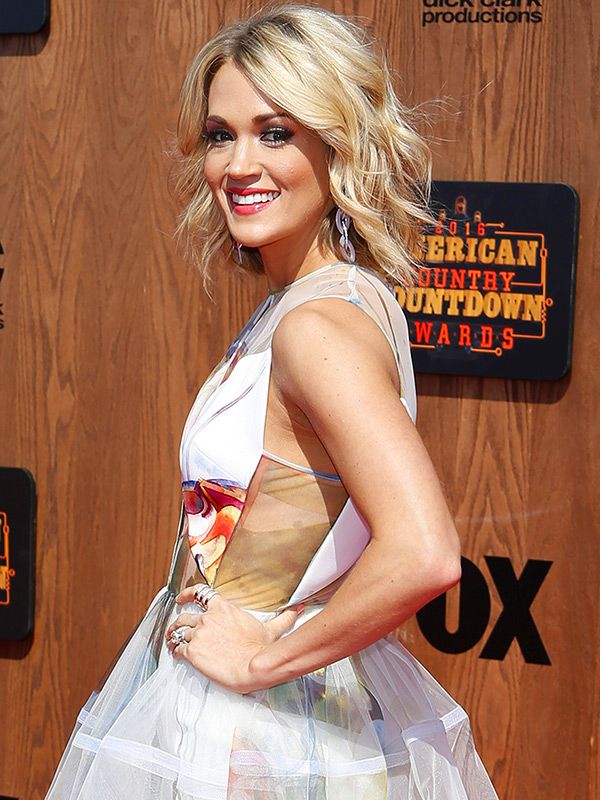 Carrie Underwood was the beauty of the ball at this year's American Country Countdown Awards. However, it looks like the star may have some singing contest at home.
The mom of 14-year-old Isaiah Michael reveals that the boy enjoys singing. After his mom sings "la-la-la" he picks it up and also sings "la-la-la-la". The boy is good at mimicking.
Besides singing, Isaiah loves to climb, babble, run and eat.
Carrie's son does not prefer her vegetarian lifestyle. The boy loves meat and lots of vegetables.
The 33-year-old mother spoke about her little son all the time. She says he is a "good and easy guy". Underwood stated that she is not against of enlarging her family. She stated that she will "definitely" have more kids with Mike Fisher, her husband, as he is very good at it. Though, it may happen sometime later as both parents are quite busy now.
2016-05-03