Britney Spears Showed Up With Her Sons in Hilarious Snap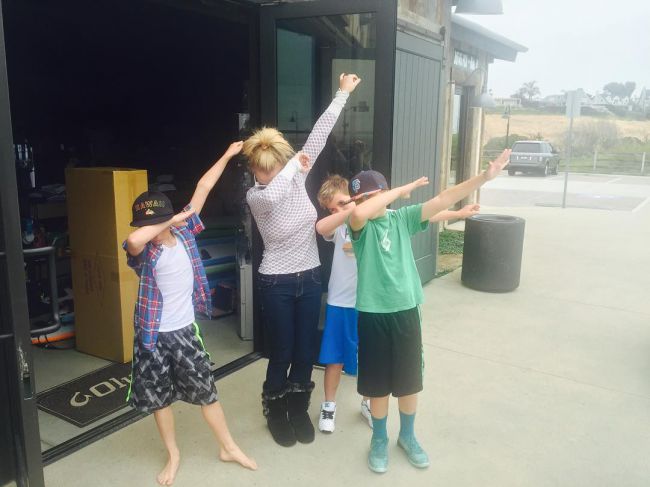 Britney Spears is definitely the trendiest pop-princess. The songstress and her two sons rocked their killer dance moves in the cutest Instagram post.
The 34-year-old star wore skinny jeans, a long-sleeve shirt and furry black boots. Britney hit the dab with 9-year-old Jayden James and 10-year-old Sean Preston. One of their friends was with them. This happened on May 28.
The star showed the sneeze-like dance move. This move became popular thankfully to Cam Newton, the Carolina Panthers quarterback. It was made a routine after every touchdown. Once again Spears proved that her Instagram page is the funnest one.
Nodding to Malibu (California), the star made a caption to the picture that reads "Chillin in the bu."
At the last week's Billboard Music Awards Britney opened the show with an epic medley of her most prominent songs. There were "Breathe on Me," "Toxic" and "I'm a Slave 4 U."
The singer is having a break from Britney: Piece of Me, her Vegas residency show. Britney won the Millennium Award.
2016-05-30