Brad Pitt and Maddox Jolie-Pitt Reunited After The Custody Fight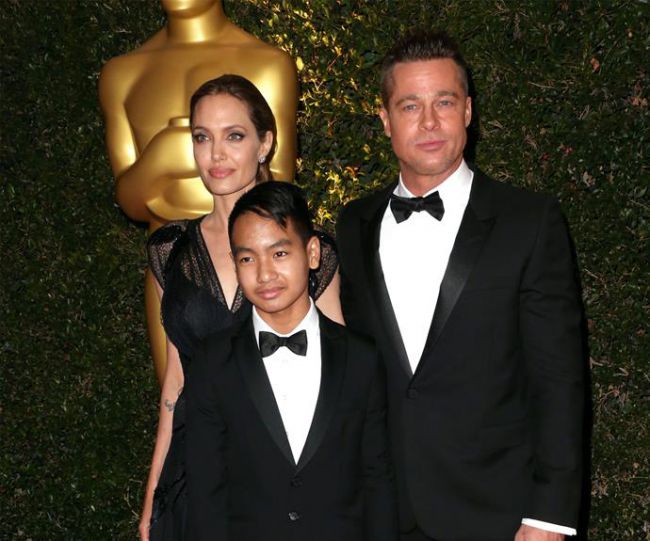 Brad Pitt decided to meet with Maddox Jolie-Pitt, his 15-year-old son from Angelina Jolie. This happened on October 19.
The 52-year-old star had not seen his son since they had an argument more than a month ago. They argued about the plane of the exes. According to a source, it was Jolie who decided to divorce from Pitt. The actress filed a document stating they have irreconcilable differences. This happened on September 19.
According to a report from Us Weekly, the actor reunited with their 5 kids. We remind you that the stars are parents to 8-year-old twins Vivienne and Knox, 10-year-old Shiloh, 11-year-old Zahara and 12-year-old Pax. This happened on October 8.
The reports suggest that the children had therapy during the whole month. Only after that they were ready to meet with their father. The actor wanted to be sure that their meeting will be the most productive for the little ones.
Maddox was adopted by Angelina 14 years ago, before the stars started their relationship. He refused to come to the meeting. By the way, it was held at one of the former couples houses located in the area of Los Angeles.
2016-10-21