Blake Shelton Performs For Gwen Stefani's Family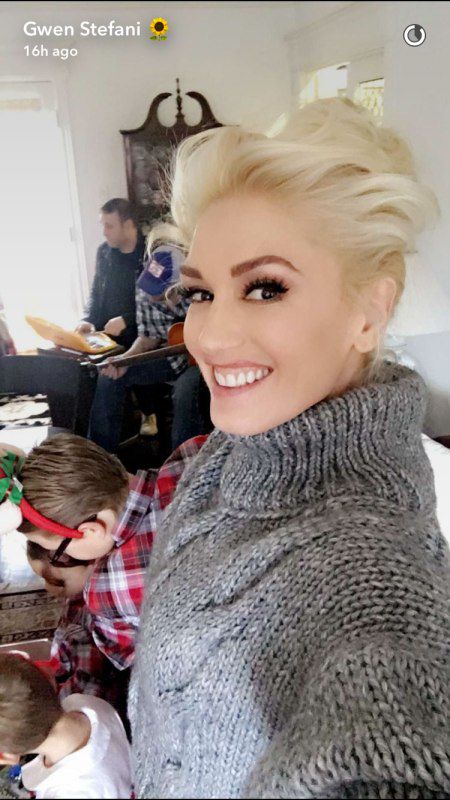 Gwen Stefani had an early Christmas celebration with Blake Shelton and her 3 sons.
The 47-year-old star shared the photos from the celebration on Snapchat. The event happened at her mother's house. Gwen's followers were able to see a performance of her 40-years-old boyfriend.
Shelton sang Holly Jolly Christmas for his girlfriend's family. He strummed his guitar for Stefani's family (her father and children). We remind you that Stefani is mother to Apollo, 2, Zuma, 8 and Kingston, 10. Gwen's children were dressed in matching red plaid button-downs.
The Voice couch spends tones of time with Gwen and her children. Not long ago all of them had a mini-road trip to Lake Arrowhead (California).
By the way, the two also spend Thanksgiving together. Gwen's father and kids as well as Blake's mother were also present.
2016-12-26