Blake Lively Thinks it's Unfair to Shame Post-Baby Body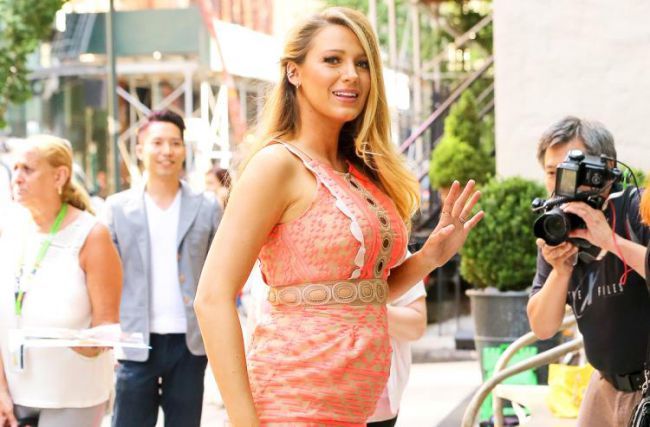 Blake Lively does not care about a woman's body after giving birth to a child.
Attending Sunrise, the morning show, the 28-year-old star turned to the issue when she was complimented on her body in The Shallows. The film was shot just months after she became a mother to James, her now 19 months old daughter.
Being pregnant the star said it is unfair to perceive a woman's body differently after having a baby.
She considers that moms should not experience pressure and turn back to their pre-baby body right away. They have just given life and it's wonderful!
What is your body in comparison with what you've done?! Giving life to a new person is the most incredible thing, she considers. Blake wants to see that celebrated.
It was found out in April that the star is expecting from Ryan Reynolds, her husband. Both were absolutely thrilled.
Almost a month after that Blake showed her bump at the debut of Café Society in Cannes.
2016-08-11