Beyonce's Dancer Got Engaged Onstage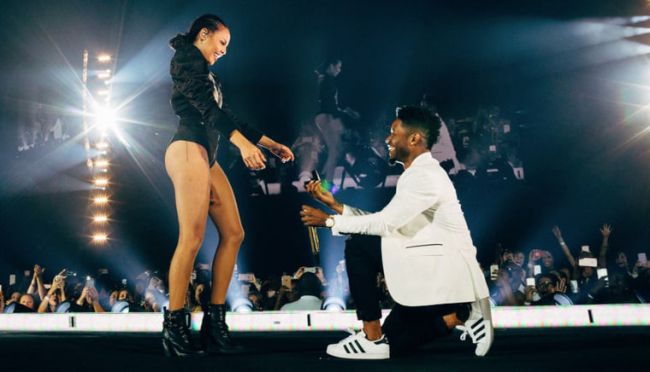 Ashley Everett, the long-time dance captain of Beyoncé, and her boyfriend John Silver got engaged. This happened at the star's concert held in St. Louis (Missouri) on September 10.
The 35-year-old performer sang "Single Ladies (Put a Ring on It)" which has not been sung since the opening night of the Formation World Tour. After that the microphone was handed to Silver. He is also among her backup dance team.
The dancer wore a black and white suit. He came up to 27-year-old Ashley and proposed her.
The singer wanted to congratulate the happy couple, but then realized that they still were kissing and hugging. So, the star backed away giggling.
Then, hugging Everett, Beyonce congratulated them and suggested see them doing choreography.
2016-09-12