Beyonce with Lemodane Crown and Necklace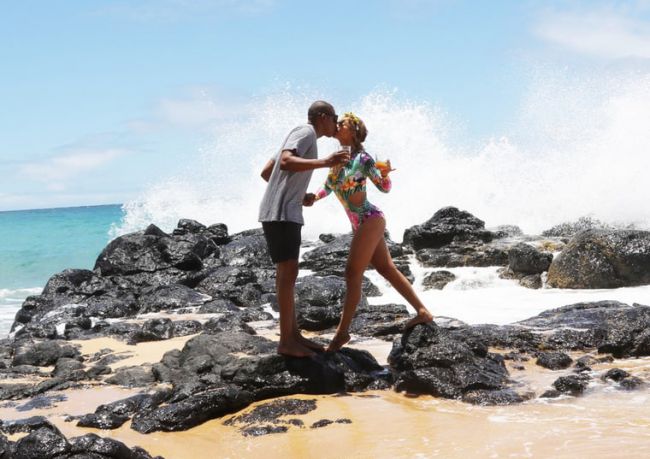 Beyoncé spent the day in Lemonade-themed accessories. The singer was soaking up the sun in Hawaii on June 20.
The 34-year-old star sported a kaleidoscope-design rashguard one-piece bathing suit. Its side cutouts rock off the celeb's teeny waist and toned legs. The long-sleeved piece has bright yellow lemons in the centre what sends us to the newest singer's album (Lemonade).
The "Sorry" performer adorned her head with a whole crown of lemons! Besides, her décolletage featured the fruit-themed necklace. Both accessories were provided by Sugarbird. Beyoncé uploqaded a photo with a lemon-printed Copacabana gown by the same designer.
Rumours say that the lyrics goes for the star's husband (Jay-Z).
2016-06-23