Ben Affleck and Matt Damon Quarrel About Tom Brady's Friendship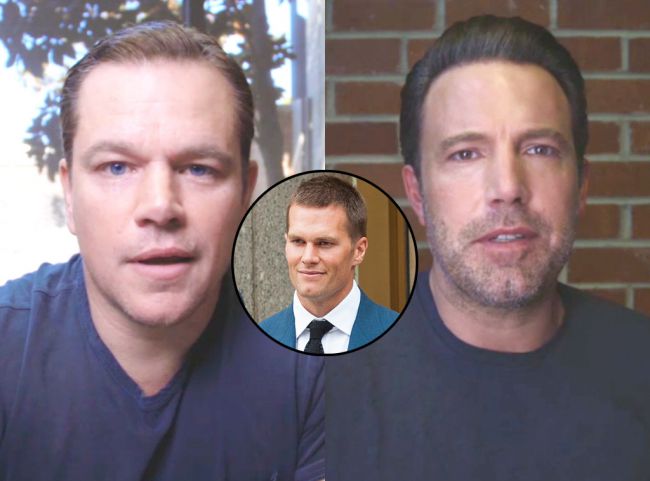 Matt Damon and Ben Affleck are known for being friends. However, they are both vying for the Tom Brady's attention.
Matt and Ben argue in a video while promoting a new Omaze charity campaign. They cannot decide whom the famous player likes more. During the call Affleck says that one can hang out just for $10 with him, Tom Brady and Matt Damon.
Meanwhile Damon says that he will be definitely present, as he is friends with Brady.
Affleck says that he is bigger friends with Tom.
After that the actors explain that we can get a chance to have some beers and pizza and visit favourite places of these three stars in Boston. They also called Brady "the greatest quarterback" of all times.
Both stars start naming reasons why Brady is closer to one of them that to another one. Ben recollects that Matt was staring at the star's chin. After that he said that Tom's chin looks just like his own.
We found out that Tom heard the quarrel. So, he just broke it up and told the audience about the charity.
2016-09-30