Barbra Streisand was ''Verklempt'' on the Tonys Stage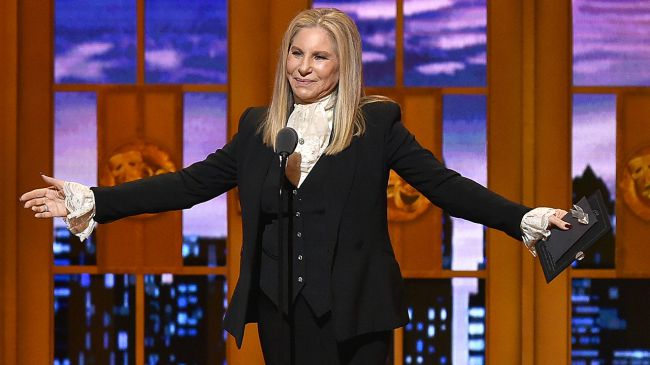 Meet Babs!
Barbra Streisand appeared onstage during the 70th annual Tony Awards. The ceremony was held this Sunday. That was the star's official return to the ceremony after 46 years.
The 76-year-old celebrity took part in a closing part of the evening. She presented the final award of the night to Hamilton for best musical.
The star thanked and joked "you're making me verklempt."
Barbra paid tribute to the victims of mass shooting in Orlando (Florida) and spoke of theatre. According to Streisand, the last one brings support and comfort.
The star proposed to celebrate Broadway and the beauty brought by artistry despite that joy is tinged with sorrow. Barbra is sure that art entertains, educates and consoles us.
The last time Streisand was seen at the 1970 Tonys. At that time the Broadway icon was awarded as Star of the decade.
2016-06-13