Ariel Winter in Super Tiny Shorts in Hollywood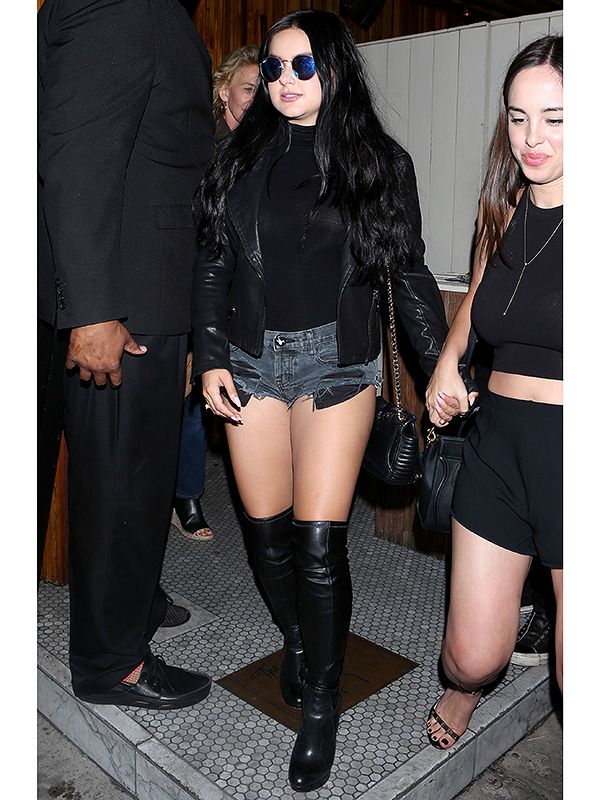 Ariel Winter probably has the tiniest shorts.
The star, 18, was seen at The Nice Guy this Saturday. She wore denim cut-offs. The pockets peeked through.
Ariel also put on dark heeled boots, a black turtleneck and leather jacket. She also had round retro sunshades on. Her red hair changed into usual dark locks. It hung loose.
A very similar pair of shorts was seen on the actress this April at Coachella and another one during the set of Dog Years in June.
Winter had a surgery for breast reduction back in 2015. People criticized her revealing pink gown for high school graduation party and got a response from Ariel not long ago.
2016-07-18