Amazing Biceps of Zac Efron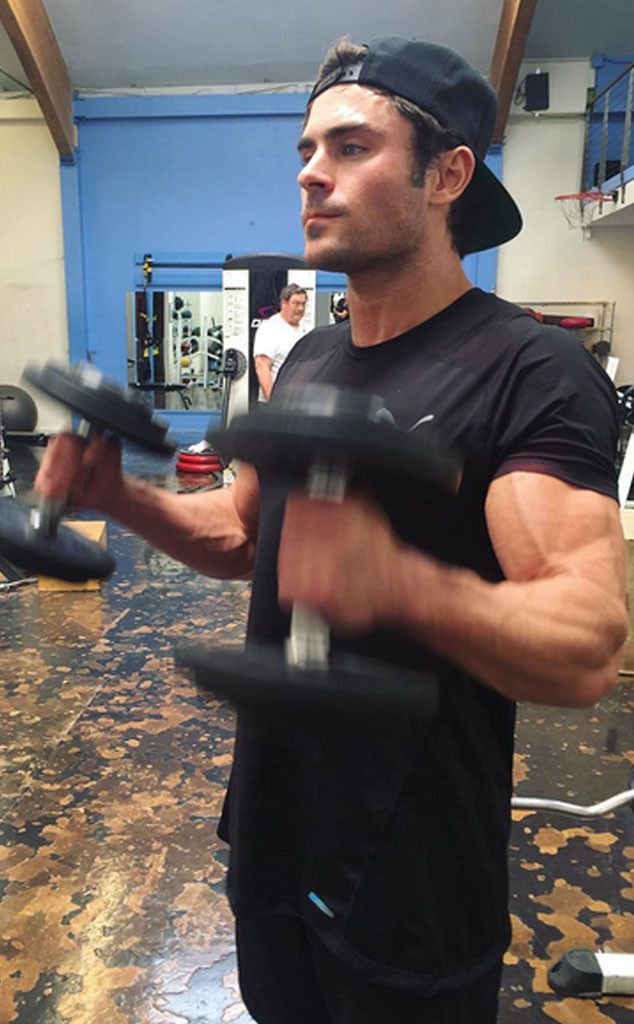 You will be distracted from Zac Efron's perfect face by his perfect biceps.
The latest image uploaded by the star on Instagram confuses us. We just don't know where to look at. He is perfect everywhere!
Unfortunately, the hunky celebrity wears a T-shirt on the photo. He was pumping iron at the gym.
The star is lifting weights for his back and biceps on the picture. Zac will perform in Baywatch, so he has to be prepared. Expect to see lots of shirtless cadres sporting his perfect figure in the film. Do you know how to stand Efron's perfect jaw line and his gorgeous bicep muscles? We don't.
2016-02-05