Zelda Williams shows up at the Hand of God Premiere after the 1st Anniversary of her father death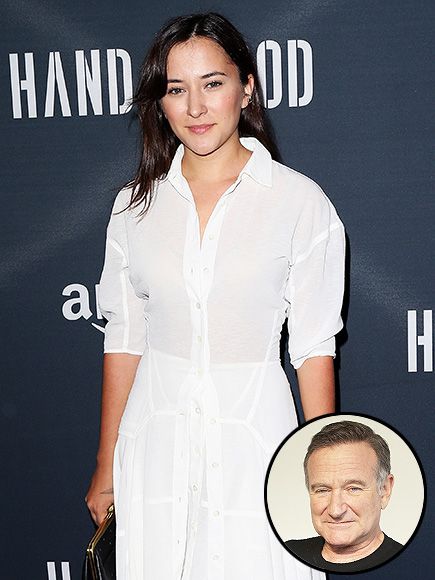 Zelda Williams, Robin William's daughter, visited a presentation in Los Angeles this Wednesday.
The 26-year-old girl showed up in order to celebrate the premiere of Hand of God, the Amazon drama. Zelda also posed for paparazzi with Kendrick Sampson, the Gracepoint star.
William's daughter put on a white gown for the occasion. She came to show her support of the film's star Ron Perlman. Zelda is doing voice work on the coming-soon 4th season of the Teenage Mutant Ninja Turtles television series together with him.
Andre Royo and Dana Delaney also perform in the film under consideration. It is about a judge suffering a mental breakdown. He thinks that God himself is communicating with him. This results in his blurring the border between justice and revenge.
The girl's appearance comes on the coattails of a growing legal fight between the Williams kids and Susan Schneider, Robin's third wife. Certainly, everything is about the late star's estate.
Attorneys of Cody, Zachary and Zelda Williams filed a new court document on August 14. They are disputing in it that Robin's 3rd wife should get some more funds in order to cover the cost of her primary house.
The two sides are also conflicting about items preserved in the star's estate. They cannot decide which of them should be considered "memorabilia" and to whom should they be left.
Not long ago Zelda stated that she is not going to communicate via social media. She announced about this several days before the 64th birthday of the late actor.
If you remember, this is Zelda's second break from social media after her father has died. The girl had a pause after she became a victim of bad cyberbullying.
2015-08-21