Zayn Malik shows his Torse in a Nightclub in LA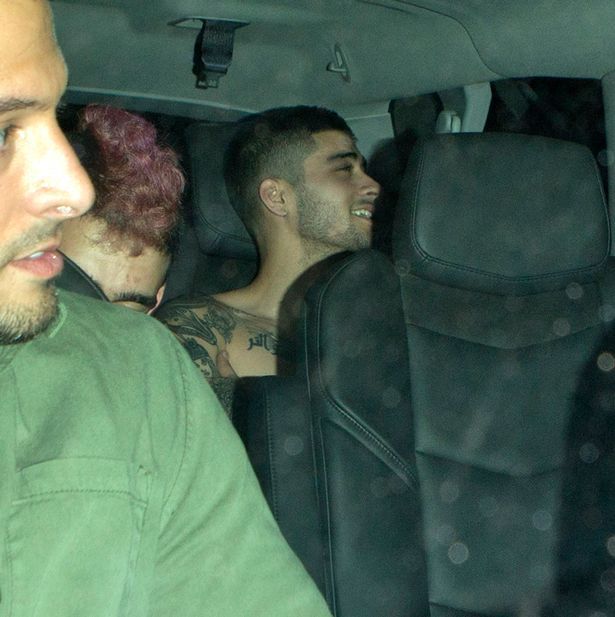 Zayn Malik wants to hide from paparazzi while stumbling out of a Los Angeles club. He is definitely paying for it now.
The star has left the prominent band One Direction. According to Malik, the reason is that he wishes to have a normal life way and to be away from the spotlight.
The star has proved his wish. He was trying to escape from paparazzi through the back door of 1Oak club situated in West Hollywood. This happened in the early morning of Wednesday.
Though, his attempt failed as the lady-killer was spied during his escape.
Malik had his usual hot and sweaty look when he wore nothing, but his trousers. Looking at his tattooed torso as he sat at the rear seats of his friends' car made us sweat.
The singer wants to get his solo career off to a start over in LA. However, spending time in nightclubs will probably not help him to do this.
During the star was partying hard, Perrie Edwards, who appears to be his fiancée, had to ride solo as she advanced the latest single of her group. It seems that her beloved one gave too little support.
Edwards, along with her band-mates (22-year-old Jade Thirlwall, 23-year-old Leigh-Anne Pinnock and 24-year-old Jesy Nelson) visited an exclusive party at Steam and Rye club in London this Monday. The Little Mix band celebrated their single's success.
Jesy visited the nightclub together with Rixton's Jake Roche, her new fiancée. Probably, this made the blonde beauty feel a little bit lonely.
We hope that Malik will come back across the pond along with a successful album linger on.
2015-07-23