Zach Galifianakis will perform the Joker in the 'Lego Batman' Film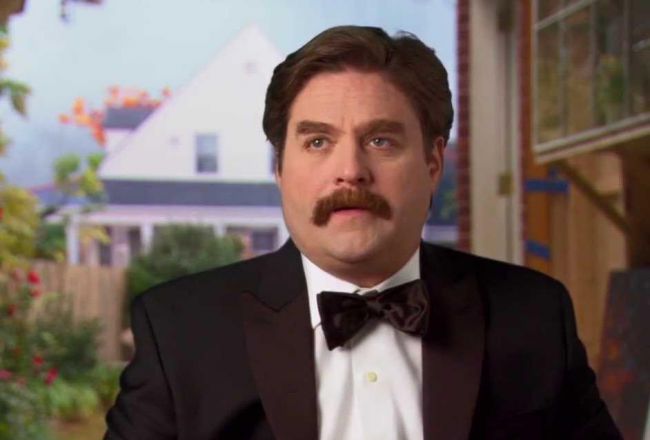 Spinoff of the Lego Movie starring Batman was named Lego Batman. The animated film became funnier when Zach Galifianakis signed in as the Joker. Therefore, the iconic villain will speak with the actor's voice. Though, we would have nothing against if the Joker had the appearance of Galifianakis too.
Will Arnett will reprise his super-gruff, no-nonsense Batman whom we remember from the Lego Movie. Michael Cera was chosen as Robin, the Boy Wonder. Adding Galifianakis to them makes a truly potent trio of funny-men in the film. We are sure that, besides their voices, the actors will bring some intimate flair to their roles.
Zach is lending his affectionate voice to an animated film not for the first time. He has already voiced in American Dad!, The Simpsons and some other animated works.
This actor can perform the feeble, flabby, betrayed Humpty Alexander Dumpty. It is no doubt that he will do fine with the Joker.
Lego Batman is scheduled to reach theatres on February 10, 2017.
2015-08-13