Young Mother Eva Mendes Came to Support the Event Called Stand Up to Cancer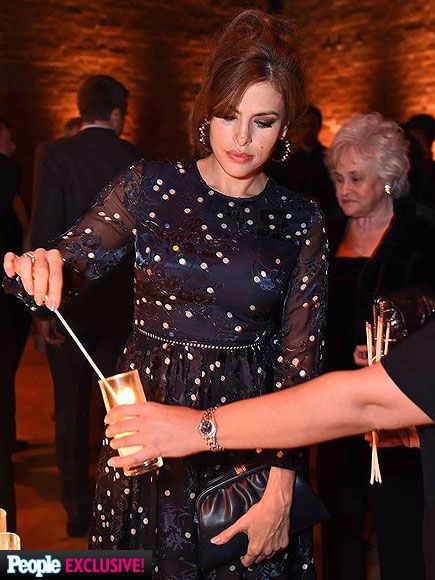 Eva Mendes has been pleasuring time at home with her daughter. The baby, Esmeralda Amada is only 4 months.
Nevertheless, the actress showed off herself in the spotlight on Wednesday. She was supporting the event called Hollywood Stands Up to Cancer. It was presented by the Entertainment Industry Foundation and directed by Jim Toth, a CCA agent, along with Reese Witherspoon, his wife. Unfortunately, Witherspoon was shooting in New Orleans and was not able to be present.
The 40-year-old actress was dressed up in a black cocktail dress with long sleeves. She pulled her hair back in a ponytail. The stunner was all smiles. She was messing about with fellow mothers Susan Downey who came with her husband Robert Downey Jr., Camila McConaughey who was present with her husband Matthew McConaughey and James Corden, who attended the event with his wife Julia in the evening. The last couple has also welcomed a daughter three months ago.
Eva was presented by a sociable Corden. He was joking about his crush on the young mum. Though, he got quickly disappointed, saying that she has a baby now from her new boyfriend (Ryan Gosling).
Mendes gave a sincere introduction for Katie Couric who is among the Stand up to Cancer's founders. She announced that she came there with her family and her brother Carlos who had treatment connected with the issue today.
She also quipped that she has not slept because she has just gave birth to a baby when she got caught on the teleprompter.
2015-01-30