Wilmer Valderrama Taught Demi Lovato to love her Curves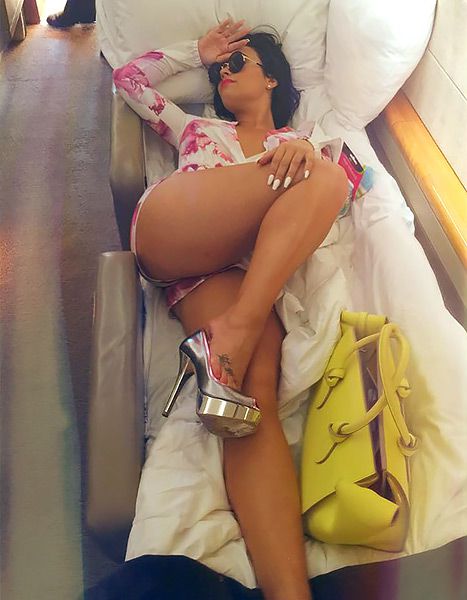 Demi Lovato has no problem with showing off some skin anymore. The 22-year-old pop star uploaded a sexy picture on Instagram. She is lying down and rising her bare legs in a racy pose.
The Disney alum wrote that she used to hate her curves. Though, a special person helped her to learn to love them. Moreover, this person surely loves them too. It looks like the star is making a hint at Wilmer Valderrama, her love.
The activist had no secrets about her fighting with substance abuse and eating disorders. This was when she worked on the show Sunny With a Chance and performed in the Camp Rock films on the Disney Channel.
We remind you, that 5 years ago Lovato underwent rehabilitation. Then the star admitted that she almost turned back to the facility two years ago.
It has been hard for her. Lovato gave an interview to Fitness magazine last December. The pop star told that she almost turned back to rehabilitation for her problems with eating. Obsessing over food scared her a lot. Her long-time love noticed that and called her out on it. That was a real relief. The star was very tired of overeating without any reasons and being scared of food. Now Lovato is using a structured meal plan. Here it is: have 4 small meals and 2 snacks per day. Such plan teaches portion control.
2015-07-14