Will Smith teases his Son on the Boy's 17th Birthday on Facebook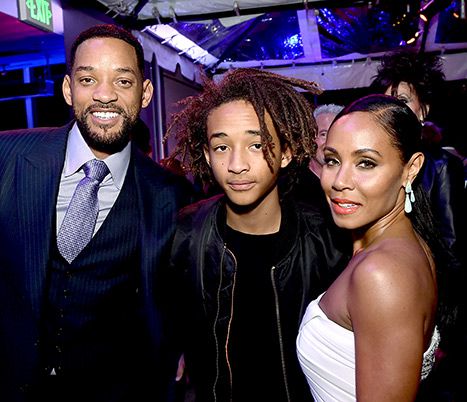 Will Smith may be a super star in films, but when things concern his son, he proved to be an ole embarrassing father. The actor wrote on Facebook on July 8 that his son was 17 that day. The Independence Day star also uploaded a photo of his son when he was a toddler. Jaden is smiling sitting in a birdcage. Then Smith wrote that he was glad his son stopped eating paste.
Jada Pinkett Smith is the teen's mother. She also got to Facebook in order to congratulate her son. Her message reminded all moms' sappy messages. The woman considers that Jaden is a tremendous gift. The 43-year-old actress assures that the boy gave her all the love, curiosity, beauty and passion. Only a baby could find all these things in the deeps of the heart of his mom and bring it into the world.
Jaden's mother is truly grateful for her son. The Magic Mike XXL star goes on writing that her son has made the beauty she could only feel within herself a reality. The happy mom is sure that her baby was born not only from her body, but from her soul. The actress considers Jaden to be a light from her innermost wishes and a light of her heart.
2015-07-10