Will Maroon 5 headline Super Bowl Halftime Show?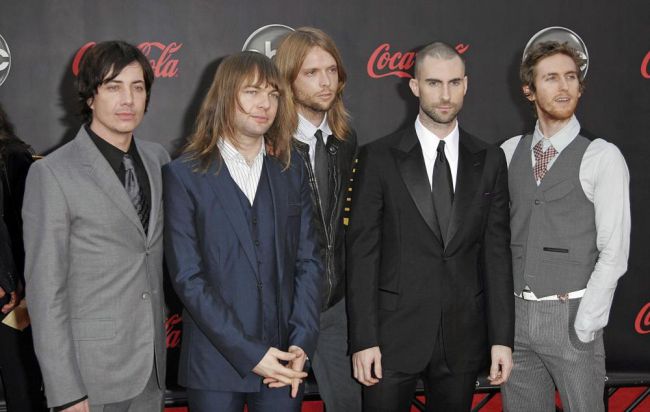 Maroon 5 has presented some good news. According to a report, Adam Levine was intended to develop a television reality show concept. It was supposed to be based on the video of the band. E! News shares that Maroon 5 may bring one more high-profile thing. The band wants to play the halftime show next year at Super Bowl 50.
Nothing has been confirmed yet. Meanwhile, the report assures that Maroon 5 is on the show's front-runners top list. It was found out that Bruno Mars, who performed at the Super Bowl halftime show in 2013, is in the list too. Besides, Coldplay is up against Maroon 5. The estimated number of TV spectators counted 100 million people. Obviously, it is an important gig for a prominent band.
Soon we will find out which band will headline the next Super Bowl halftime. A whole bunch of singers is ready to show themselves, just as they are on tap every year.
2015-10-26