Will Hugh Grant and Elizabeth Hurley Reunite after 15 Years of Split?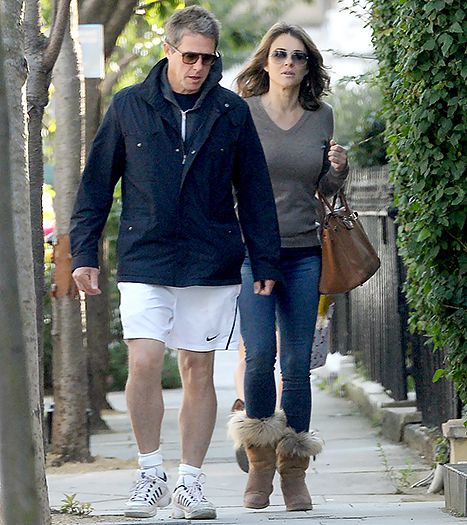 Hugh Grant was seen with Elizabeth Hurley, his ex. The couple had a casual walk on September 10. The stroll took place in a three-lined neighbourhood of London.
Hugh and Elizabeth parted fifteen years ago. 55-year-old Grant put on white sportive shorts and a navy jacket. Meanwhile, 50-year-old Hurley wore jeans along with a grey sweater and boots.
The Man From U.N.C.L.E. star was spotted looking at a girl in really short shorts during his conversation with the Royals actress.
20 years ago Grant was spoken about because of soliciting a prostitute from Los Angeles. Her name was Divine Brown. The couple stayed steadfast friends. Besides, Grant is the godfather of 13-year-old Damian, Hurley's son. Damian's father is Steve Bing, her ex.
This March Hurley shared with Access Hollywood that it went without saying that she will remain friends with Grant. According to her, she considers her ex to be her brother. Though, sometimes she star feels more grown-up than Hugh.
We remind you that Grant has three kids with two different females.
2015-09-15